F308 Microprocessor Laboratory
Features:
Provide the students principle base and practice experience in the aspects of microprocessor, electronic circuit and communications system.
Provide the students knowledge necessary for further research to all kinds of experiments, which shall be helpful to the future work, and catch up the trend of the times by using the knowledge studied.
Managing Teacher:Mrs. Li Chiou-Yng
Photo:
Oscilloscope 30 Sets
Personal Computer 30 sets
Digital watt-hour meter 30 sets
Power Supply 30 sets
Function wave Generator 30 Sets
Laser printer 1 Set
Single gun projector 1 set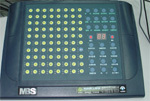 Educational broadcasting system 1 set
Network Switch 2 sets
---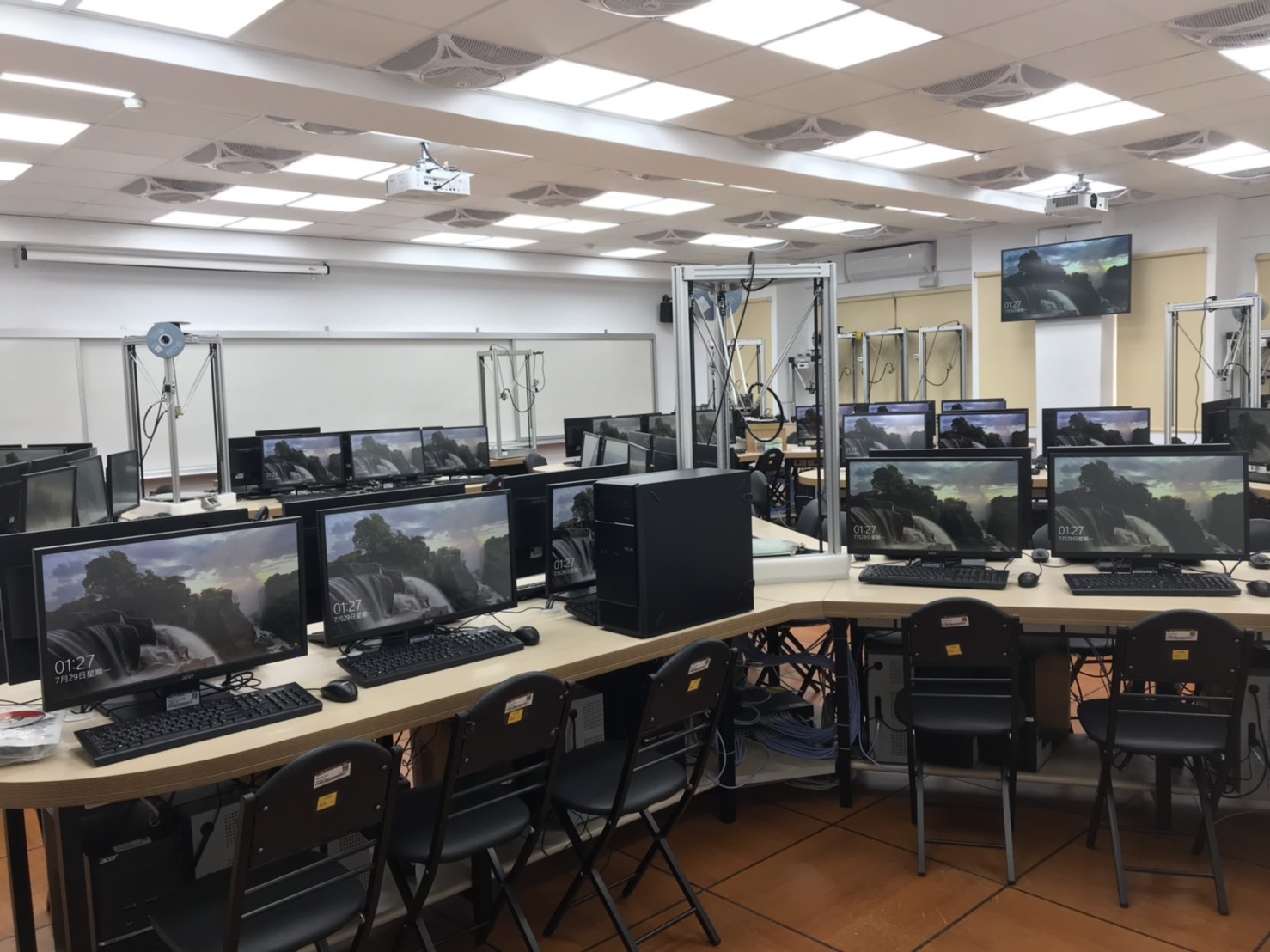 F309 AI/Iot/Comupting Lab
Features:
---
F314 Network Engineering Laboratory
Features:
Based on the network engineering feature of our Department, plan a series of networks related curriculum and coordinate practice curriculum to guide the? students to obtain international network engineering certificates (i.e. CCNA, CCNP, Linux, etc.).
Executive Yuan Labor Committee information related Second Class Certificate (computer software application, computer hardware repair).
We have the latest IPV6 network analysis system, students may enter the system through internet in and out of school to study related technique of communication protocol.
Managing Teacher :Mr. Chen Di-hong
Photo:
Personal Computer 30 sets
Laser printer 1 Set
Internet Switch 4 sets
Multi classroom teaching broadcasting 1 Group
DVD Player MIC Amplifier 1Group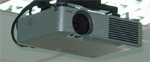 Single Gun Projector 1 Set
Server 8 Sets
NetGurn 12 sets
---
F313 Programming/ Multimedia Software Design Laboratory
Feature:
This laboratory is for software teaching curriculum and practice.
In order to reach the requirement of software teaching curriculum, presently this laboratory equips with educational broadcasting and single gun projector for demonstration teaching.
All computers are installed Windows XP system, and Office XP, Visual C++, Flash MX and application program of Dreamweaver MX.
Managing Teacher:Mr Chen Yong-hui
Photo: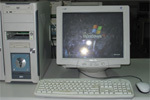 Personal Computer 61 sets
Network Switch 2 sets
Digital video and music player Microphone amplifier 1 group
Multi classroom teaching broadcasting 1 Group
Single Gun Projector 1 set
---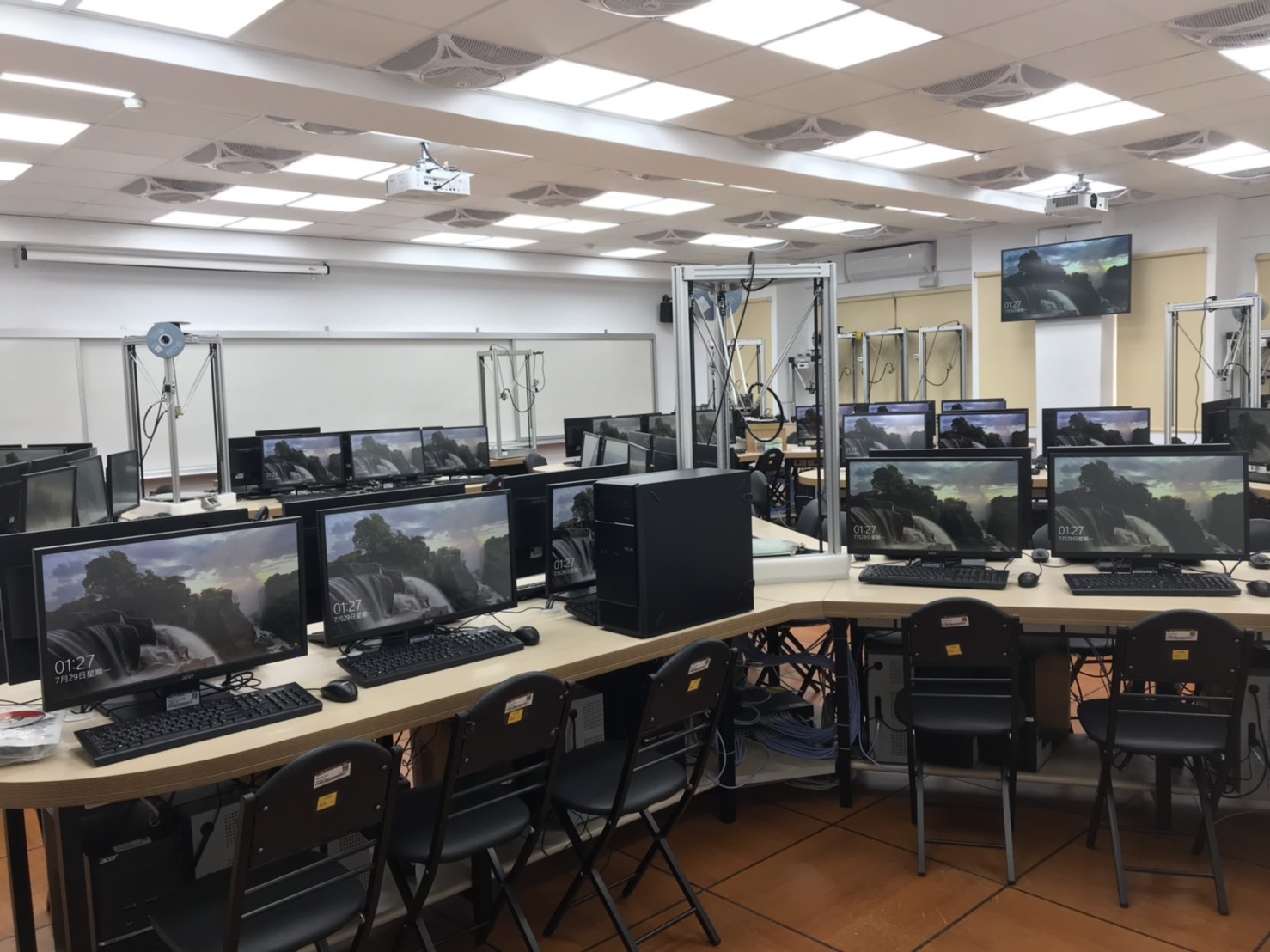 F309 AI/AIoT/Edge Computing Lab
Feature:
Build a linking development base that matches the industry's simulated factories and teaching fields.

Cultivate skilled talents for intelligent Internet of Things applications (AIoT).

Integrate certification of cross-field application courses, and give full play to self-practice and R&D energy of innovative industries.
Managing Teacher:LO,CHI-WEI
相關課程:
Photo:
3D printer

3D printer * 8

16 axis robot *2

Advantech IoT System

Windows IoT & ubuntu IoT system * 20

Smart home teaching platform * 20
Smart industrial networking communication module * 20
Wireless communication *60
Simens PLC S7-1500 * 60
Sumo robot *2
LEGO Development Kit *17
LEGO Development Kit *25